MOBIO booth No. : North facility 1st floor 017
BIZEN CO., LTD.
Product line
BTO mold parts such as punches, dies and pins
Parts for equipment and machineries
BTO round metal parts
Description of business
BIZEN manufactures mold parts and other parts, focusing on "in-house integrated production" from machining, grinding and to surface treatment, made of special steel materials such as various tool steels. From single item production to mass production, BIZEN creates values to satisfy customers with short delivery times, acceptable costs, and a quality assurance system.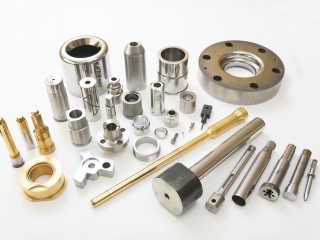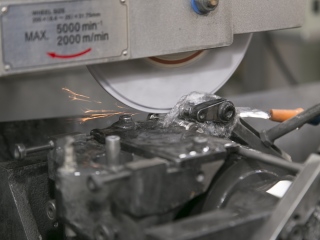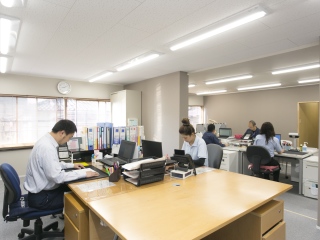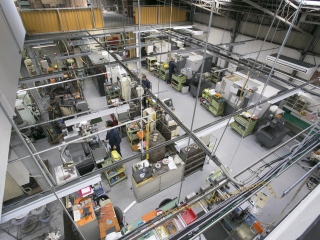 Products and Technologies
In-house integrated production system with craftsmanship
Cutting → heat treatment → grinding with 50 years of track record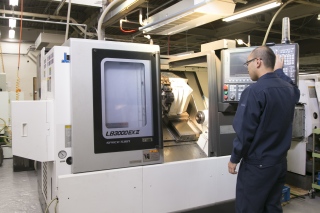 Specializing in round products and special steel materials, BIZEN can manage from single item production to mass-production. Since BIZEN staff has the technology to perform everything from setup, optimal programming to material shape and material, and processing correction, it can respond quickly to the delivery date of single or small lot production.

Turning, milling and drilling processes are also performed using an abundant state-of-the-art machinery and craftsmanship.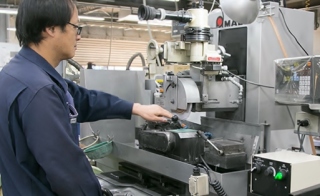 Its equipment can handle all types of grindings such as outer diameter, inner diameter, and flat surface with tolerance range of 0.005 to 0.010 mm for cylinder, centerless, plane and internal grinding.
And it finishes complex shapes with dead tool profile processing to fit to customers' requirements such as punch flange back R0.1 or less and R tolerance intersection distance 0.01mm.
Commitment to custom parts
Wire cut processing, Electric discharge machining, Lapping, L2 processing, Surface treatment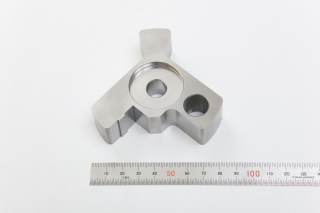 BIZEN also handles the processing of irregular products other than round products and custom-made parts to fit to customer's needs. It flexibly operates to run electric discharging, wire cutting and engraving with laser marker.

In addition, hard turning (L2) after quenching of special steel materials has completed the finish that maintains hardness by use of own expertise and is appreciated by customers.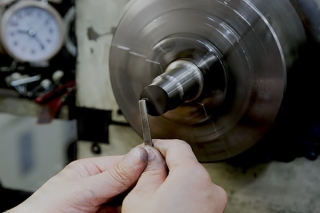 BIZEN is committed to manufacturing high precision, beautiful skin parts by use of hand-polished mirror finishing, ultrasonic polishing equipment, mirror shot machine (SMAP) and etc.

There are more surface treatments conducted at BIZEN, such as CVD-Tic, PVD treatment, arcroner, gas soft nitriding, Edison nitriding, black dyeing, electroless nickel and hard chrome plating.
Thorough quality control
Perform all-point inspection using various measuring instruments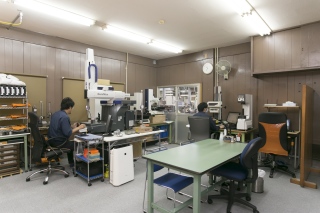 ●Inspection and measurement

Basic products: Vernier caliper micro

Inner diameter: Pin gauge, Cylinder gauge, 3-point inner digital micro

Height: Height gauge Digimicro, Coordinate Measuring Machine
Corporate Profile
Corporate name

BIZEN CO., LTD.

Address

3-25-12, Kotobuki-cho, Higashi Osaka city, 577-0837, Japan

President

Takafumi Nishiyama

Founded / Established

1970 / 2001

Phone

+81-6-6727-5225

Fax

+81-6-6727-5225

Company URL

Capital

10,000,000 yen