Find out why and how presidents of MOBIO exhibitors started "INNOVATION and CHALLENGE" through the special interview.
The latest "Meet the President" article is Mr. Maruyama of SHINWA IRON WORKS CO., LTD.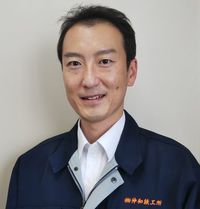 - Inner and outer rings and parts of steel bearings, Components of machine tools and construction machineries
●Customers comment, "Shinwa's parts are trouble-free in the later process, and the quality is absolute!"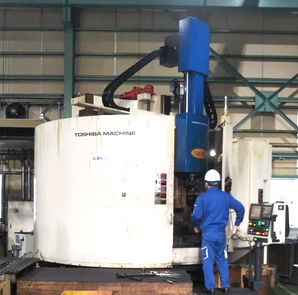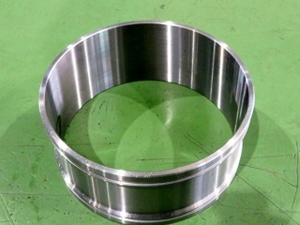 SHINWA is mainly processing bearing parts for industrial use, specializing in large-sized items up to two meters in diameter, such as for construction machinery and turbine rotation for wind power generation. It is because SHINWA has advanced machining technology to process large bearing parts into perfect circles and to achieve high precision even in thin-wall machining.
"There are only a few companies in Kansai that can process such large metal parts like ours," said Maruyama.
●Action without giving up opens up immeasurable possibilities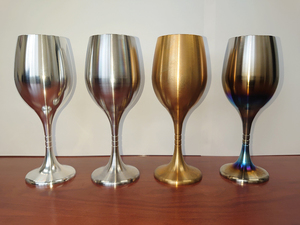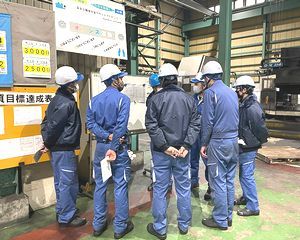 "By developling a product from a scratch, I wanted employees to feel they could create some new value," said Maruyama. The result is a wine glass made of four different materials: titanium, brass, stainless steel, and duralumin. Naturally, as the material differs, the way of processing also changes, and therefore, ingenuity is required each time. This was also explored through trial and error. And through this project, young employees obtained confidence, increased work motivation and acquired new skills.
●A new starting line with a solid organizational structure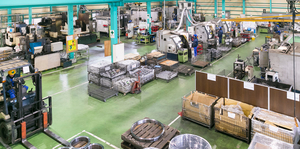 Maruyama has been performing the role of a bearing in the company to ensure smooth and reliable rotational conduction of the shaft in the machine. He said, "In addition to bearing steel, SHINWA is now expanding its business to process stainless steel and new materials. And I believe our business possibilities are immense by use of accumulated technologies".
--
Interviewed on November 16, 2021