Find out why and how presidents of MOBIO exhibitors started "INNOVATION and CHALLENGE" through the special interview. The latest "Meet the President" article is
Mr. Ikutome of NISHIMURA MANUFACTURING CO., LTD.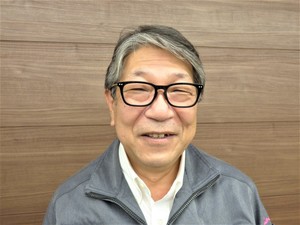 - Precision sheet metal sheet stamping and metal and resin machining in high-mix low-volume production, SABA processing
●Every prototype manufacturer faces new challenges each time. NISHIMURA turns each experience into technical expertise.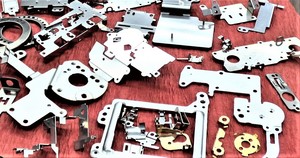 L) Sheet metal stamping improves accuracy, but also reduces costs and lead time of the process
R) Its machining technology to shave thin sheets without distortion
Nishimura produces a wide range of precision parts in prototype and low-volume, high-mix quantities. "Every day is a new challenge, unlike mass production, where the same products are made in large quantities. Thanks to the accumulation of technology through daily trial and error, the range of technogical accomplishment has expanded. And it is now our strength.", Ikutome says.
The company performs precision processing in two fields: sheet metal stamping and machining. Sheet metal stamping is an integrated system (from programming to laser processing, drawing/bending and welding). In addition, by combining two processing technologies, composite products are being added to business its scope. Recently, NISHIMRA has developed an assembled display set for a customet to be displayed at an international trade show.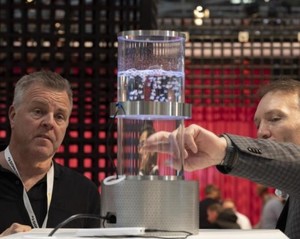 Display at the trade fair
"We want to increase added value by providing proposal-based manufacturing to solve customers' problems by making full use of NISHIMURA's technological capabilities," he said and began to steer the company in a new direction.
●"SABA Processing", a proprietary technology created from a " never give up attitude" and a "spirit of thinking and acting"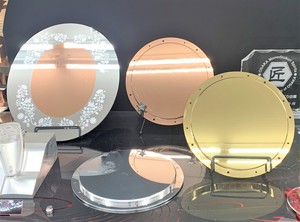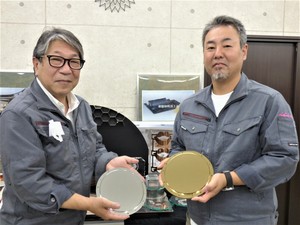 L) "SABA Processing" achieves better surface roughness and flatness than manual polishing
R) The originator of the "SABA processing" and CEO Ikutome
Recently, Mr. Ikutome has been leading the transformation of the company into one that creates new value leveraging its technological capabilities. He aims to instill a "venture spirit" in each employee, encouraging them to think flexibly and take initiatives beyond their assigned tasks.
For example, responing to requests for mirror finishing, the project leader considered using cutting tools, instead of the traditional hand polishing method. As a result, a unique tool was developed to achieve mirror finishing without polishing. Then another customer asked if it would be possible to produce a mirror finish on a curved mortar surface using the SABA technology. Despite the complexity of the task, the company's never give up attitude" led to the completion of the product through repeated prototyping.
Ikutome said, "This was one of the most significant events in recent years, as it made me realize our corporate attitude is an important factor for improving one's own technical skills and growing as a person."
●Employee interaction and off-the-cuff comments are the source of new ideas.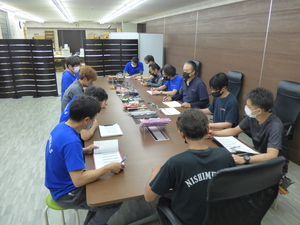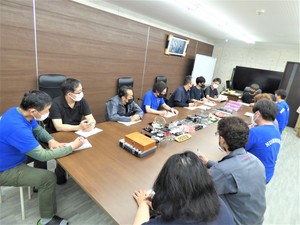 To encourage an entrepreneurial spirit, the company is also creating an environment to foster a change in employee awareness. One initiative is the "Mixed up groups" discussion between the Sheet Metal Stamping and Machining departments. As there are two departments within the company, the goal is to enhance versatility by combining them and coming up with fresh ideas and value by shifting perspectives.
Ikutome said, "NISHIMURA is gradually evolving as the voluntary words of employees create new value. It is certainly more important than costly capital investments."
--
Interviewed on June 23, 2023
Send your question or request from here to NISHIMURA MANUFACTURING CO., LTD.