MOBIO booth No. : North facility 2nd floor 118
MORITA SEISHINSHO CO.
Product line
Swaging
Pencil point processing with a side eye (anti-coring needle)
Sharpening of discharge needles, thin pipe end sealing
Description of business
Morita Seishinsho Co. deals with various machining of stainless pipes, stainless wires and tungsten wires (swaging, hole making, sharpening, welding, pressing, cutting, flaring, brazing), and specializes in small pieces with outer diameter of 0.3 mm ~ 3.0 mm.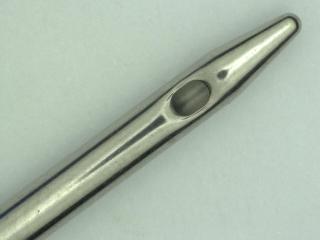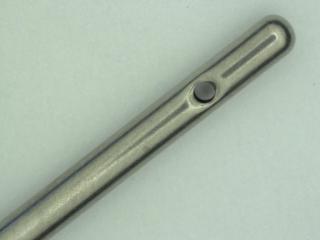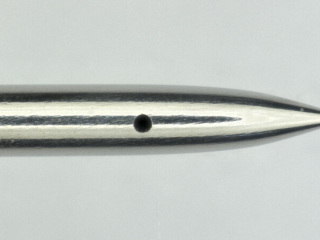 Products and Technologies
Morita is the professional in ultra-precision machining of SUS pipes!
Applications extend to the fields of medical and electronic devices
●Possible to change needle tip shape in order to prevent coring

The tip of an ordinary injection needle is inserted at an angle to the rubber plug, and the rubber plug is scraped off by the jaws of the needle due to factors such as rotation during the stabbing process. This is "coring.

This is made possible by the fact that MORITA has the industry's leading technology for manufacturing ultra-small needles. Instead of the usual solutions (slow vertical stabbing and not rotating the needle in the middle), "changing the shape of the needle tip" is developed. A process to reduce a pipe in diameter by swaging from bare pipe and the end is closed. Suction can also be achieved by fabricating an small eye in the side of the pipe.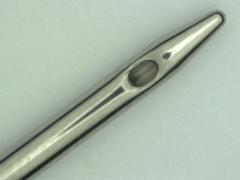 ●Special micromachining processes made possible by self-developed manufacturing equipment

Production of ultra-miniature needles and pipes from stainless pipes and stainless and tungsten wires

Medical needles fabricated by swaging and other processes have tips as sharp as just 0.1 mm.

Protective tubes for temperature sensors, nozzles for inkjet printers - their advanced technologies are increasingly used.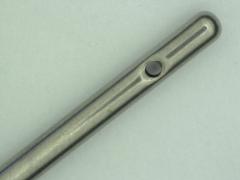 The demand for end-sealed pipes is rapidly growing in the optical and dental device businesses.

MORITA is capable to fabricate small eyes, its diameter 0.12 mm at the minimum.
Special medical needles (swaged products)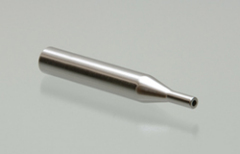 Their needles (pipes) are also employed in joints between bottles and tubes of intravenous infusion sets. A needle provided with a tube is inserted into a rubber plug of infusion bottle to withdraw the liquid.

The needles are also widely used in other medical applications including ophthalmology, dentistry and endoscopy.
Pipes with spherical tips (end sealed products)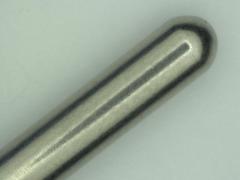 Pipes processed by Morita are employed for special medical applications and as protective tubes for cooking thermometers in fast food restaurants, fridge thermometers and other temperature sensors, or nozzles of inkjet printers.

Since small burrs and scratches may damage fibers, finishing of pipe's inner surfaces is an extremely difficult and critical process that requires high accuracy - and here their technology comes in handy.