MOBIO booth No. : North facility 1st floor 70
SAITO LIGHTING CO., LTD.
Product line
Adhesive-type insect traps (Toletela)
Manufacturing of lighting fixtures
Sheet-metal processing
Description of business
Since its founding in 1963, Saito Lighting has engaged in the sheet-metal processing of custom lighting fixtures for facilities and fluorescent lighting fixtures for work tables. After LED lighting took off in 2012, Saito also started to offer sheet-metal processing for various cases, covers, and metal fittings. In 2016, it began to manufacture and sell its branded product, an adhesive-type insect trap called "Toletela"("gotcha" in Japanese).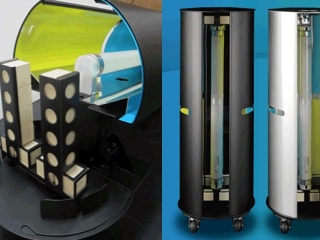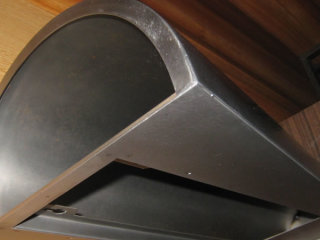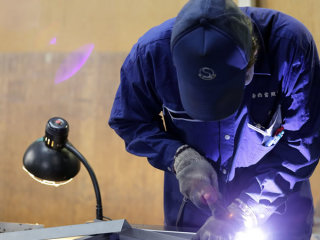 Products and Technologies
Toletela Lumiere ver.2, adhesive-type insect trap
Featuring anti-contamination measures to catch the Aedes genus of mosquitos, also known as the striped mosquito
●Superior ability to attract insects

Although small at 10W, the Toletela irradiates with an intense black light! Its uniquely-shaped R-reflector which makes full use of the accumulated production technologies for lighting fixtures emits light long distances to attract a number of insects. The adhesive paper is available in two colors, yellow and blue, and can also capture insects that react to blue.

●Use of photocatalyst

Carbon dioxide is generated inside the lighting system and captures striped mosquitos in combination with the heat of the lamp.

●Designed as a floor-type model with casters

Winged insects tend to gather at lower places. Toletela takes advantage of this characteristic and offers a floor-type lighting fixture with casters to enhance the effectiveness of the insect trap.

●Types of insects that can be captured

Striped mosquitos, microscopic winged insects, small flies, moths, chironomids, carabid beetles, stink bugs, mosquitos, flies, winged ants, winged agricultural pests, (spiders), etc.

●Insect trap sheet for Toletela Lumiere

Dedicated insect trap sheets: Pitatto Toletela (32 sheets)
One set contains 16 yellow and 16 blue sheets.
Production of OEM fixtures and equipment using lamps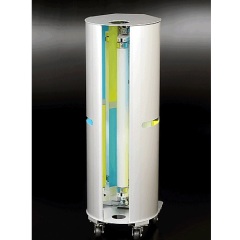 ●Original products, UV curable, custom UV irradiation equipment (main body made of aluminum)

Sheet-metal processing + UV lamp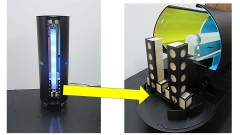 Plug-in fluorescent lighting fixture with switch and plug

to be installed into working table unit
Saito's skilled operators manufacture welded products with a good appearance.
Corporate Profile
Corporate name

SAITO LIGHTING CO., LTD.

Address

2-3-12, Hishie, Higashi Osaka city, 578-0984, Japan

President

Kazuhisa Saito

Founded / Established

1963 / 1982

Phone

+81-72-964-5110

Fax

+81-72-964-5130

Company URL

( in Japanese ) (http://www.saito-syoumei.jp)

( Products in Japanese ) (http://saito-syoumei.jp/item/)