Event: (May 17) MOBIO Promotional Video preview @ MOBIO Cafe Meeting
Activities
2022/04/29
Event: (May 17) MOBIO Promotional Video preview @ MOBIO Cafe Meeting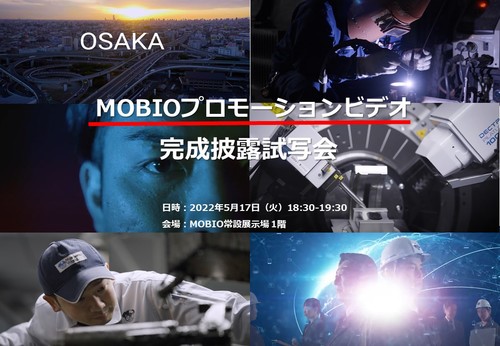 ◆◇ Event in Japanese ◆◇
MOBIO Cafe Meeting, a cross-industrial meeting will be with all possible measures to prevent the spread of COVID19 infection, including masks, hand disinfection and sufficient ventilation.
Date : May 17 (Tue) 18:30 - 19:30
Admission : Free
Contact Information : 1-4-17, Aramoto Kita, Higashi Osaka City, Osaka, 577-0011 Japan
Tel. +81-6-6748-1011
In order to encourage more people to use its convenient features, MOBIO has produced a promotional video for the first time and would like to host a preview session prior to the public release. MOBIO sincerely hopes that this video will provide an opportunity for those who have never used MOBIO before, as well as those who are already using MOBIO, to learn more about its useful services.
Application: Advanced registration is required from here in Japanese 申込フォーム with your mail address. 
Note: MOBIO Tech Hall requests all visitors to prevent the spread of infection by reading details from here.